30 Web Designs Featuring Looping Video Backgrounds
Looping video backgrounds is one of the fastest growing trends in web design. Ever since designers were given the ability to render video content in HTML5 we've seen motion pictures quickly take the place of static images in website headers and backgrounds.
Today's web design showcase features 30 great examples of websites featuring large looping video backgrounds. See how they loop video to create visually impressive intros or catch your eye with subtle motion using cool video backgrounds.
Dadaab Stories is an interactive multi-media platform on the Dadaab refugee camp. This website has a high-quality looping video background that fits perfectly with the website's message.
This Russian agency website design features an artistic looping video background with a soft, blur overlay. Check it out!
If you scroll just a bit on the homepage, you will notice this looping video background that instantly catches your attention. Take a look!
This website has a peaceful design due to the beautiful video background with soft clouds.
This website makes you want to visit Marseille! The looping video background is accompanied by the sounds of seagulls in a port.
This website has an effective and simple splash screen which consists of a large, fullscreen video with a sepia color overlay.
This agency has a simple splash screen on their homepage with the company's tagline and a looping video background that's desaturated to fit the branding.
This radio website design has a dark theme and a fullscreen video background with a blurred effect added to it.
As soon as you open this website an interesting fullscreen video will appear. Have patience and watch it all, it's worth it!
This website's fullscreen video background is truly mesmerizing! Watch the beautiful movements of ink and dye dropped into water.
This is another great example of how video backgrounds work hand in hand with splash pages.
This beautiful, elegant yet modern website design uses a high-quality video background to present its services.
This is a dark themed website that uses orange as an accent color to draw attention to the most important parts of the site. In the background, there is a looping video that catches your attention.
Here's another presentation website with a video background which presents the company's team.
Peaceful and beautiful, these are two words which best describe this looping video background.
Moving geometric shapes, lovely gradients, bold fonts and energetic music, these are the main characteristics of this one-page website design.
This website design has a left, side menu with a white background and on the right side there is a large video featured.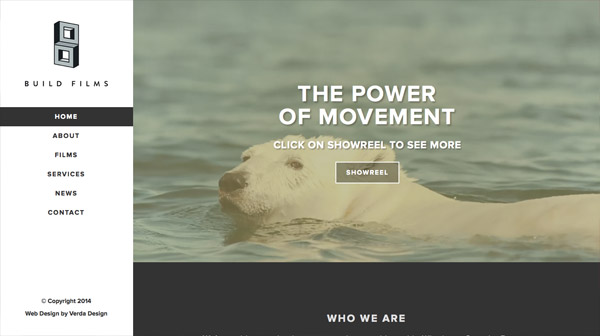 This school website has a fullscreen looping video background which shows the study atmosphere and the environment to future prospects.
Color overlays are a frequently used to accompany video backgrounds as well as splash pages. Here is a great example for these techniques.
Bold, tall fonts go hand in had with video backgrounds as they help emphasize the message delivered in the video.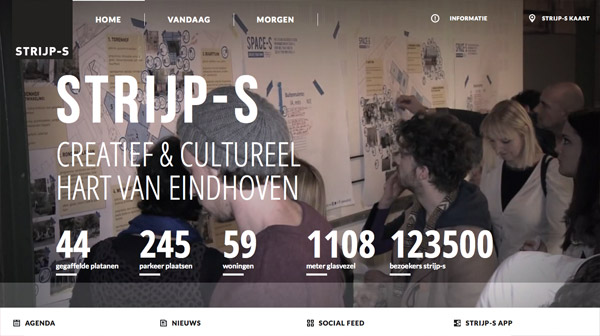 This is a presentation website for a creative design agency. It has a simple splash page with a monochrome video background, bold, white fonts and a simple Learn More CTA.
This is the presentation website for an events business. It starts with a fullscreen video that plays in the background.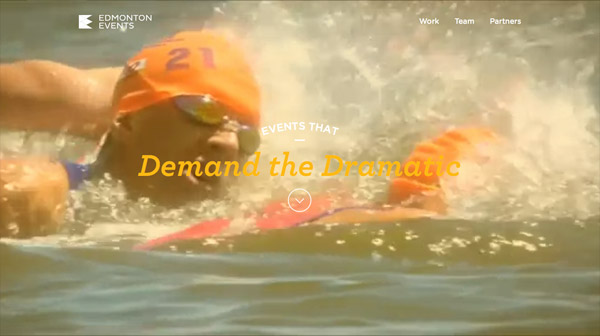 Beautiful images, videos and well chosen fonts, this website design truly impreses with its layout and beautiful effects and transitions.
This website's video and design make you think about vacation! Check out how the designer used a color overlay to make this video pop out even more!
Videos are best viewed on a completely white background. This is not a fullscreen video, as the designer chose to embed a Vimeo presentation video instead.
This website homepage features three different videos, one in each section of the site. The rest of the elements are pure white, minus some accent colors.
This is another good example for a website that uses both splash screens and video backgrounds, plus some simple and creative CTAs right from the above the fold area of the site.
This website has a video overlayed on some bold words, centered on the white background. Take a look!
This website has a fullscreen video background, hamburger menu and some really cool transitions worth checking out.
The video on this website's background is very subtle and not easy to notice. It's almost like a cinemagraph!
The post 30 Web Designs Featuring Looping Video Backgrounds appeared first on Line25.